Most people have a preference for how they pay for everyday purchases like gas, groceries, and utilities. Some choose to pay with cash to avoid buying unnecessary items or holding a balance and going into debt. Other people choose to use credit cards for their ease or to take advantage of rewards programs or to help build credit. 
There are many advantages to either method, but when making a gas purchase, there is a clear benefit to choosing a credit card at the pump over a debit card or paying with cash. Learn why you should use your credit card to pay for gas and how to make the most of these benefits.
Purchase Protection 
While most don't see a significant difference between a credit or debit card, using your credit card to pay for gas offers more security against potential fraudulent charges. 
Gas stations are one of the most likely places to fall victim to fraud due to the ease of using card skimmers to steal card data. Credit cards offer fraud liability protection that debit cards do not, meaning if your card details are stolen, you won't be held liable for the amount stolen from you. 
Another great reason to use a credit card is the hold that all gas stations place on card purchases. Gas stations make a pre-authorization hold when you insert your card at the pump, whether credit or debit. This ensures the card inserted will be able to pay for the gas. Authorization holds on debit cards freeze the money in your bank account, while credit cards will only place a hold on your credit line and not your actual cash. 
This hold may last several days and may unnecessarily tie up your money. Depending on how much is in your bank account, this could cause a significant problem if your account overdraws or is declined because of a hold.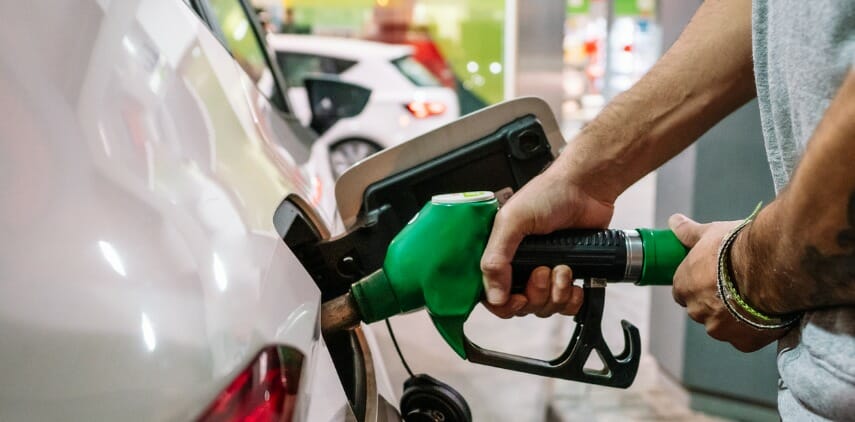 Build Your Credit History 
Using a credit card at the gas pump can be a great way to help build your credit history. If you don't have a lot of credit history, or if you have bad credit, it can help you build or improve your credit score by showing a history of on-time payments. On-time payments are one of the most significant factors that make up a credit history.
Building your credit is critical when making on-time payments. Any late payment will negatively impact your score. It's also a good idea to pay your balance in full to avoid interest and avoid holding a balance on your card. 
A small balance, no more than 30% of your credit limit across your credit cards, won't impact your credit score, but anything higher will cause it to decrease, so you must only borrow what you can repay. 
Rewards Programs 
Many credit card companies offer higher rewards if used on gas. Rewards points can be redeemed for cash back, travel, or merchandise, making it an easy way to pay back your credit card bill. Rewards credit cards may be offered by a specific chain such as Shell or from banks like Capital One or Bank of America. 
Depending on your card, you may need to activate the rewards by opting into their program. You can easily set this up in your online banking portal or by calling your credit card company directly. For other companies, you will simply insert your credit card at the gas pump to reap the rewards.
Using a credit card from a gas chain may allow you to save money directly at the pump. Most offer discounts like five cents off per gallon when using their credit card. Given how expensive gas prices have become, a few cents per gallon can add to significant savings.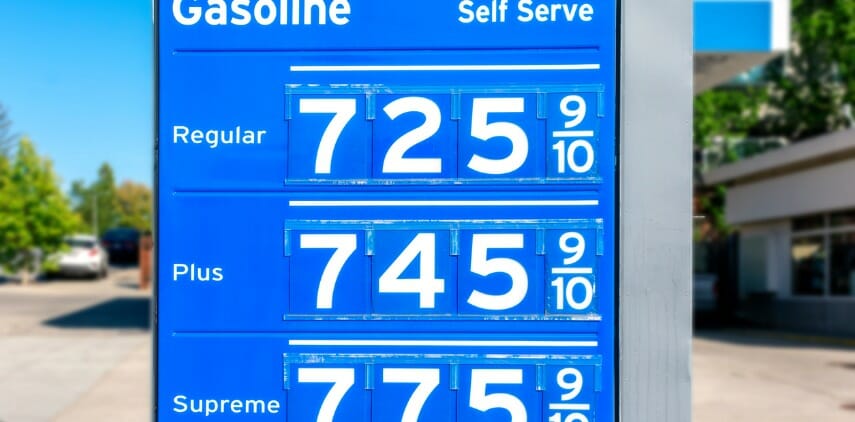 Learn More Smart Financial Decisions with Finance is us
Using a credit card is an easy way to pay for gas while reaping the benefits of building better credit, receiving rewards like cash back, and protecting yourself from potential fraud. Learn how to properly use credit cards as a financial tool, and more financial tips and advice from Finance is us. 
Our extensive blog offers advice on building credit, taking out loans, and investing for your future. Review the site to ensure you understand the complex rules surrounding many financial institutions and that you make the best financial decisions.
Disclaimer: All content on this site is information of a general nature and does not address the circumstances of any particular entity or individual, nor is the information a substitute for professional financial advice and services.