Investors looking to find returns from an exciting, flourishing market should consider Invest in Esports, also called esports. From Starcraft in 1998 and Call of Duty in 2003 to today's League of Legends, the esports industry is evolving through popular games and experiencing new growth that's expected to double by 2025. Learn more about this incredible opportunity with this blog!
What Are Esports?
Esports are leagues and tournaments where professional video game players compete for prizes. Though a variety of games are included in the industry, combat games are the most dominant. Games like Overwatch and Fortnite are big names that command the attention of millions of fans worldwide.
Esports competitions are spectator sports similar to traditional sports events. People can stream matches at home, and devout fans fill conference centers and big arenas to experience their favorite players and esports teams in person. Winners of these competitions can earn millions of dollars in prize money while securing large sponsorships and social media followings.
Ways to Invest in Esports
With its growing popularity, many investors are expanding into esports. As with other industries, investors can choose between buying stocks or dedicated fund shares. 
Stocks
Investors can find companies that produce software, hardware, or facilitate any aspect of the esports landscape listed in the stock market. Software companies in the esports space are easy to spot as they produce the games on which the industry relies. 
Hardware companies manufacture the computers, processors, and peripherals that players use. Gaming consoles fall under the hardware category and get significant exposure but are not the focus as esports center mostly around computer gameplay.
Investment Funds
Mutual funds and exchange-traded funds (ETFs) remove a lot of the complexity and time-consuming research you have to do with stocks. Financial institutions set up funds that invest in esports portfolios and offer shares to investors. These funds tend to invest heavily in market leaders and create a diverse portfolio that safeguards your investment.
Big-name game publishers like Activision Blizzard and hardware giants like Nvidia have high participation in funds to Invest in Esports. Additionally, you can find funds from companies that don't produce games or hardware but are indirectly tied to the esports environment. These companies include headphone manufacturers, streaming services, social media platforms, energy drinks, and other products and services that are loosely related to the space. Now is the time to capitalize on your investment opportunities – learn more about investing in esports with this blog!
Top Esport Companies
If you're looking to invest in esports, you can start by checking out the top companies in the field. Knowing the top players will help you recognize up-and-coming startups that hope to offer alternative products and gain a piece of the market.
Electronic Arts
Founded in 1982, Electronic Arts has become a mainstay in competitive gaming. With over 325 million copies sold, EA's FIFA soccer is the most successful sports game in history. EA's gaming catalog includes titles in golf, football, basketball, hockey, mixed martial arts, and others.

Investors that bought EA stock in the early 1990s have made as much as 24,000% on their investment. With a market capitalization of over $34 billion, and a plan to reach 500 million players within the next five years, it's apparent that Electronic Arts has no intention of slowing down. 
Tencent Holdings
Tencent Holdings is a Chinese juggernaut in the investing space. A market capitalization approaching $800 billion shows the company's financial power. While Tencent Holdings is active in many aspects of information technology, its video game publishing arm is the biggest game company in the world.
Tencent owns Riot Games, the creators of League of Legends, a 40% stake in Epic Games, and smaller stakes in Bluehole, Ubisoft, and Activision Blizzard. The catalog of esports games Tencent-backed companies produces numbers in the hundreds, and the company's social media platforms boast a whopping one billion users.
Allied Esports Entertainment
Allied Esports unifies the esports experience under one roof. The company offers live events, global properties, and production services that make the massive scope of esports competitions possible. 
With experience in the poker market, Allied Esports has logistics services and a network of affiliates that organize and promote gaming events of all sizes. They have a flagship gaming arena at the Luxor Hotel in Las Vegas, NV. They are one of the first market players responsible for developing the mass entertainment aspect of video game competitions.
DraftKings
DraftKings is an American sports betting company that specializes in fantasy sports. Its recent partnership with Faze Clan, a professional esports organization, allows DraftKings to grow as an esports player as more states continue to legalize gambling.
The stock has seen a significant correction after an all-time high of $72 per share in 2021. This price correction may signal potential value for investors as the gambling provider hopes to expand throughout the United States.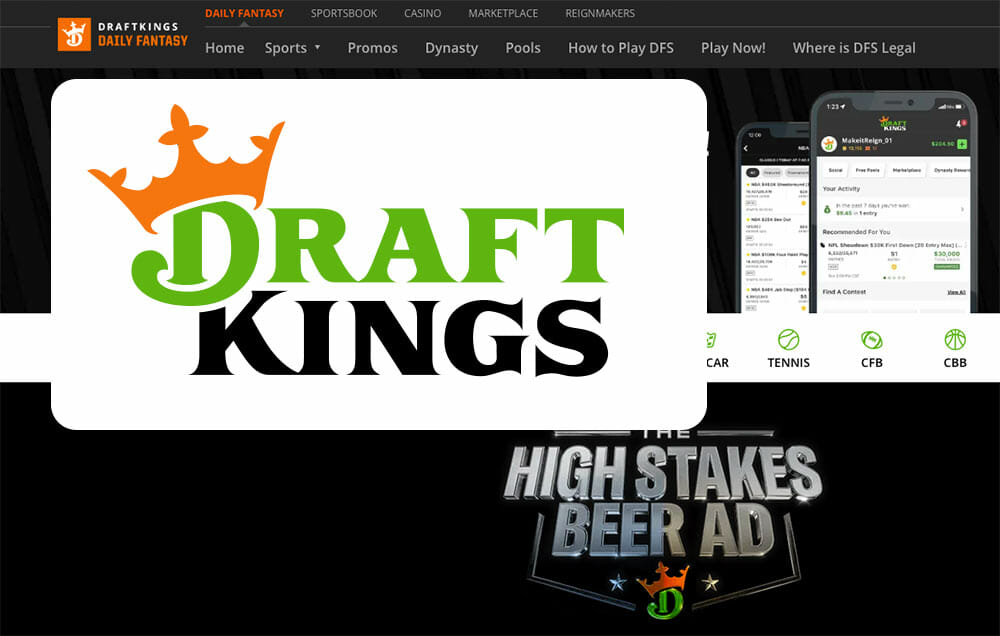 Nvidia
NVIDIA is a computer circuitry manufacturer with headquarters in Santa Clara, CA. The company produces high-end graphics processing units (GPUs) for the demanding computing required in esports gaming. 
NVIDIA works with Microsoft to produce graphics cards for the company's Xbox console. The high-quality, three-dimensional graphics produced by the company's hardware is integral in esports competitions. With a 50,000% return for early investors, NVIDIA is a mainstay in many esports investment portfolios.
Esports Investment Funds
Financial institutions like Vanguard offer esports investment funds as alternatives to buying individual companies' stock. Some online stock brokers like Charles Schwab also offer ETFs, making esports investing as easy as opening an account with your favorite provider.
NERD ETF is an investment vehicle that offers exposure to the esports space. Roundhill Investments, the registered investment adviser that manages the fund, includes assets such as Tencent Holdings, Corsair Gaming, and Ubisoft Entertainment in the ETF. Other ETFs available to investors include HERO and  ESPO, which have experienced considerable growth for investors since their inception. 
Esports Investing Tips
Investing in esports requires doing your due diligence and assessing your risk profile. Always consult a financial advisor if you do not fully understand the industry or investments you're interested in to avoid mistakes.
Since gambling is a big part of esports, with thousands of players wagering on the competitions, some people mistake conflating investing with gambling. It is essential to understand that investing is placing your money in an asset with an expectation of making a return, whereas gambling is a game of chance. 
Understand the Volatility
Investing in esports carries significant risk as the market experiences volatility that can cause risk-averse investors to steer clear. Trends can change from one day to the next, and games that are popular now can fade into obscurity with relative ease. 
For example, in 2019, Fortnite was the top game in the space, while 2021 saw it slip to number six on the list. The game is still a multi-million dollar earner, but the speed with which audience preferences change can affect the gaming company and its stock price. 
Luckily for those investing in Fortnite, its creator, Epic Games, belongs to Tencent, which has an extensive list of games developed and owned. So by purchasing Tencent stock, you are buying into a portfolio of games, much like investing in a fund.
Finding companies and funds that have solid long-term outlooks is vital for securing financial gains down the road. On the other hand, learning to trade in the short term can allow you to take advantage of sharp ups and downs in the market.
Other Things You Should Know as an Esports Investor
The esports market is much bigger than most people realize. With global video game revenue expected to approach the $200 billion mark in 2022, there are many more options to invest in besides established market players. 
Several startups are lining up to enter the space and vie for a piece of the growing esports pie. Researching these newcomers and analyzing the data can guide you to finding the next big return on your investments.
Investing in Esports
To become a successful esports investor, you need to have adequate knowledge of the space. Leave your biases out the door, including what your favorite video games or esports teams are, to find the stock or fund that meets your needs. 
Investing in esports can be as easy as opening an account with an online stockbroker and selecting the asset of your choice. At Finance is us, you can learn about the best online brokerage accounts for beginners and start investing today.
Disclaimer: All content on this site is information of a general nature and does not address the circumstances of any particular entity or individual, nor is the information a substitute for professional financial advice and services.