Investment banking is a dynamic and competitive industry that requires individuals to possess a unique set of skills and traits to succeed. It is a world of high-risk deals, complex financial structures, and a constant drive for profits.
However, it is also a field that offers lucrative career opportunities for those who are willing to put in the effort and dedication needed to thrive. In this fast-paced world, staying ahead of the curve is crucial, and knowing the tips and tricks to navigate the industry can make all the difference in achieving success.
So, buckle up and get ready to learn the secrets of the trade.
What Are the Best Books for Investment Banking?
There are plenty of resources available to help you learn the ins and outs of investment banking. From comprehensive textbooks to industry-specific books, there is a wealth of information at your fingertips. Some of the best books on the subject include:
1. Investment Banking: Valuation, Leveraged Buyouts, and Mergers & Acquisitions by Joshua Rosenbaum and Joshua Pearl
The authors, Joshua Rosenbaum and Joshua Pearl have experienced investment bankers and provide practical insights and real-world examples to help readers understand the complexities of the industry.
This book is highly rated as one of the premier investment banking publications, proving beneficial to those at any level—from novice investors to experienced professionals.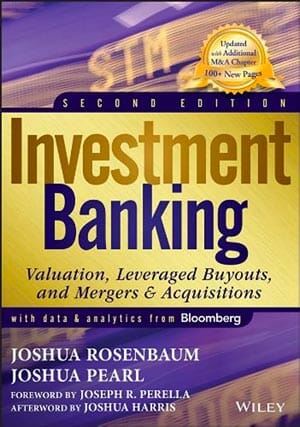 2. The Intelligent Investor by Benjamin Graham
Although not specifically focused on investment banking, The Intelligent Investor is a classic book that provides valuable insights into the principles of value investing.
Written by Benjamin Graham, a renowned investor, and mentor to Warren Buffett, the book provides timeless advice on how to identify undervalued assets and make smart investment decisions.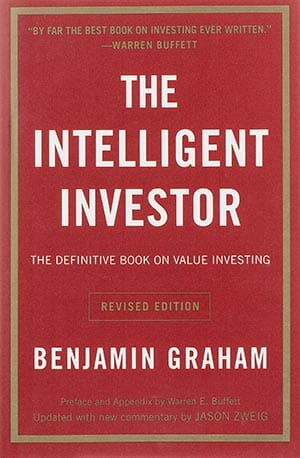 3. Investment Banking: A Guide to Underwriting and Advisory Services by Giuliano Iannotta
This book is a practical guide that covers all aspects of investment banking, from the basics of underwriting and advisory services to more advanced topics such as risk management and financial modeling.
Giuliano Iannotta, a practitioner and an academic combines his knowledge to provide readers with a thorough overview of the industry.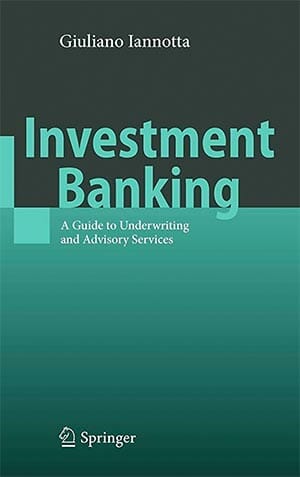 4. The Business of Investment Banking by K. Thomas Liaw
The Business of Investment Banking is a detailed guide that covers the various aspects of investment banking, including the history of the industry, the different types of investment banks, and the key players involved in the business.
Thomas Liaw, a highly-experienced investment banker, and professor presents invaluable advice in his book on the day-to-day operations of an investment bank and how to be successful in this sector.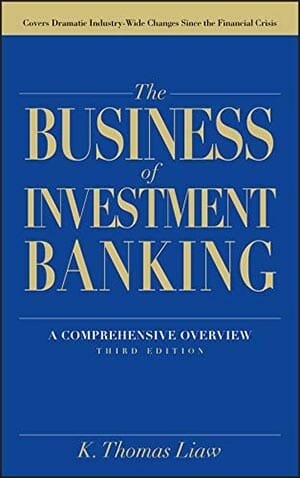 5. Financial Modeling and Valuation: A Practical Guide to Investment Banking and Private Equity by Paul Pignataro
Paul Pignataro, an expert financial analyst, and instructor offers realistic advice with real-world examples to help readers become masters of financial modeling.
This book is a practical guide to financial modeling and valuation and provides readers with the skills and knowledge needed to succeed in investment banking and private equity.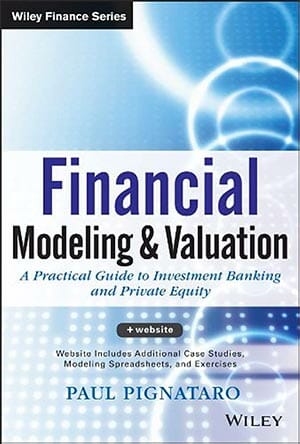 Is Investment Banking a Lot for Math?
Investment banking is a field that involves a lot of math, but it's important to note that the math involved isn't as complex as many people might think. You should know it's essential to have a strong understanding of basic math concepts such as:
Algebra,
Calculus, and
Statistics.
However, the calculations and formulas used in investment banking are generally straightforward and can be easily learned with practice.
One of the main areas where math is used in investment banking is in financial modeling, which involves creating complex spreadsheets to analyze and forecast the financial performance of a company or investment opportunity. Financial models use a variety of mathematical concepts such as discounted cash flow analysis, financial ratios, and sensitivity analysis to evaluate the potential risks and rewards of different investment options.
While financial modeling can seem daunting at first, most investment banks provide extensive training programs to help new hires develop the skills needed to create and analyze financial models.
With dedication and practice, individuals can develop the math skills needed to succeed in investment banking and take advantage of the many career opportunities available in this dynamic and exciting industry.
What Do Most Investment Bankers Study?
Most investment bankers study for a degree in finance, economics, or business administration. These degree programs provide students with a strong foundation in the key concepts and principles of finance and business, including financial analysis, accounting, risk management, and strategic planning. In addition, many investment bankers also pursue advanced degrees such as:
Master of Business Administration (MBA), or a
Master of Finance (MFin) to further develop their skills and knowledge.
While a degree in finance, economics, or business administration is often seen as a prerequisite for a career in investment banking, there are other academic disciplines that can also be relevant.
Regardless of the specific degree program, most investment bankers also gain practical experience through internships or entry-level positions at investment banks or other financial institutions. This hands-on experience allows individuals to develop the skills and knowledge needed to succeed in the fast-paced and competitive world of investment banking.
What are Tier 1 Investment Banks?
Tier 1 investment banks are the largest and most prestigious investment banks in the world. These banks are considered to be the global leaders in investment banking and are involved in a wide range of financial activities, including mergers and acquisitions, underwriting of equity and debt securities, and providing advisory services to corporations and governments.
The term "Tier 1" is often used to describe the banks that are most active in the global financial markets and have the highest level of market share in key areas such as equity and debt underwriting, mergers and acquisitions, and sales and trading. The specific banks that are considered to be Tier 1 can vary depending on the source, but typically include the following institutions:
These banks have large teams of experienced professionals, extensive global networks, and deep industry expertise, which allows them to provide a wide range of services to their clients. As a result, Tier 1 investment banks are highly competitive and offer some of the most sought-after jobs in the financial industry.
What Is the Highest Paid Job in Investment Banking?
The highest-paid job in investment banking is typically the position of Managing Director (MD). Managing Directors are senior executives who are responsible for overseeing a bank's operations, developing business strategy, managing client relationships, and closing deals. They often have extensive industry experience, a strong track record of success, and a wide network of contacts.
According to a report by Wall Street Prep, the average total compensation for an investment banking Managing Director is around $1 million to $2 million+ per year. However, this figure can vary widely depending on a number of factors, including the bank's location, size, and industry focus, as well as the individual's level of experience and performance.
Other high-paying jobs in investment banking include Director-level positions in areas such as Mergers and Acquisitions (M&A), Capital Markets, and Sales and Trading. These roles typically require significant experience and expertise in specific areas of investment banking and can offer compensation packages ranging from several hundred thousand dollars to over a million dollars per year.
As with any career, it's important to carefully consider the pros and cons of a job in investment banking before pursuing it solely for the potential financial rewards.
What Are the Big 4 Investment Banks?
The "Big 4" investment banks refer to the four largest investment banks in the United States. These banks are considered to be among the most prestigious and powerful investment banks in the world, and they have a significant influence on the global financial markets. The Big 4 investment banks are:
JPMorgan Chase: JPMorgan Chase is the largest investment bank in the world by total assets and is headquartered in New York City. The bank provides a wide range of financial services, including investment banking, commercial banking, asset management, and private banking.
Goldman Sachs: Goldman Sachs is headquartered in New York City and is known for its strong presence in investment banking, trading, and asset management. The bank also provides a range of financial services to corporations, governments, and high-net-worth individuals.
Morgan Stanley: Morgan Stanley is headquartered in New York City and is a leading global investment bank with a strong focus on wealth management, investment banking, and sales and trading.
Bank of America Merrill Lynch: Bank of America Merrill Lynch is headquartered in Charlotte, North Carolina, and is known for its broad range of financial services, including investment banking, commercial banking, and wealth management.
These four investment banks have a significant presence in the global financial markets and are highly competitive in terms of the services they offer, the clients they serve, and the compensation they offer to their employees.
Conclusion
Investment banking is a highly competitive field that offers a variety of high-paying jobs, with Managing Directors typically earning the highest salaries.
By understanding the workings of an investment bank, you can make an informed decision about your career path and determine if a job in this field is right for you. With hard work, dedication, and a bit of luck, you could find yourself among the ranks of the top investment bankers. Good luck!