While many people who take out a life insurance policy may trust that the company that backs it will always be around to pay, that's not always the case. The National Organization of Life and Health Insurance Guaranty Organizations (NOLHGA) keeps a running list of insurance companies that have become insolvent or impaired from 1991 to the present. 
If you own a life insurance policy, it's essential to understand what happens during an insurance company's bankruptcy, the protections you may be offered, and how to choose a trustworthy life insurance company. Explore what happens if your life insurance company declares bankruptcy and how to maintain your financial health if the event occurs. 
Why Do Life Insurance Companies Go Bankrupt?
It's not every day that insurance companies go out of business, but it does happen. Insurance company insolvencies peaked in the early 1990s, with over 50 bankruptcies in one year. Today, less than ten go under annually, with Penn Treaty, named the largest failure in U.S. history, going under in 2017. 
Although a highly regulated business, insurance companies fail for several reasons. 
Underprice products

Higher-than-expected insurance claims

Rapid Growth

Mismanagement
What Protections Might You Have if Your Company Goes Under?
All 50 states have insurance guaranty associations, including the District of Columbia and Puerto Rico. When insurance companies run into financial trouble, the guaranty system for the company's home state will come to the company's aid. 
To operate in a state, the insurance company must be a member of the state's guaranty association and continue to pay into a fund that will protect policyholders in the event of bankruptcy.  
Most states will have the following:
A casualty and property guaranty association to take care of homeowners, auto, and workers' compensation companies.
A life and health insurance guaranty association to cover annuities, long-term care, life, disability, and health insurance policies.
If the financial health of your insurance company is in jeopardy and it can no longer pay policyholder claims, the state's insurance commissioner will go through a process called receivership to take over the company. The commissioner will then try to rehabilitate the company to help increase its financial strength. If that is unsuccessful, the commissioner will declare the company insolvent and sell its assets.
What Happens if Your Life Insurance Company Goes Bankrupt?
When an insurance company goes bankrupt, the first thing that typically happens is the state guarantee association steps in. They will either continue to provide coverage and pay claims through the bankrupt company's guarantee fund or transfer the policies of the defunct insurer to another insurance company.
This means it's important to continue paying premiums even if you hear your insurer has gone bankrupt to ensure the new insurer takes over your policy.
If the guarantee fund needs to pay claims, the state typically has a cap on the amount it will pay. The limits are usually the following: 
$500,000 in major medical or hospital benefits

$300,000 for property and casualty claims

$300,000 in disability insurance benefits

$300,000 in long-term care insurance benefits

$300,000 in life insurance death benefits

$250,000 in present value annuity benefits

$100,000 in other health insurance benefits

$100,000 in cash surrender or withdrawal values for life insurance

No caps on workers' compensation claims
While these numbers may not be near the full payout you expected, this is better than receiving nothing. There is also the option of going after the bankrupt company's estate to get your full payment. However, your claim will be compiled with all of the company's creditors trying to seek lost earnings, and it could take years to see any money.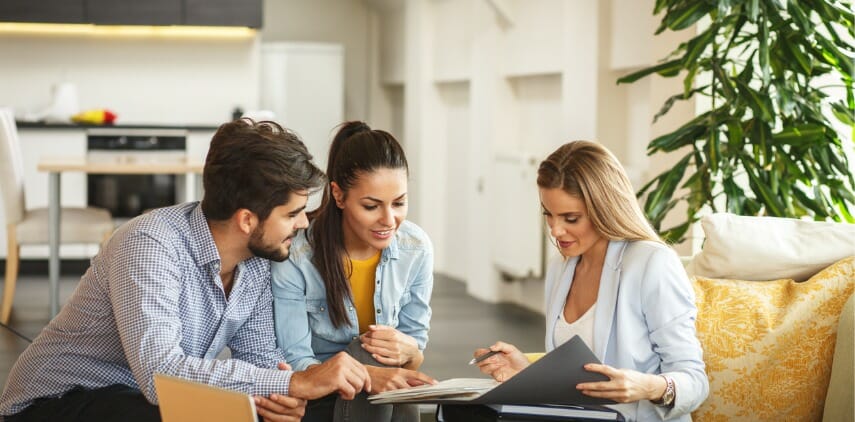 How to Protect Yourself From Losing Your Life Insurance to Bankruptcy
State guaranty programs offer protection to you as a life insurance policyholder. However, you can take pre-emptive steps to choose a reliable life insurance company from which to purchase your policy and avoid relying on these guarantees. 
The Insurance Information Institute (III) lists several rating agencies that rate companies based on their financial strength in the industry. The top five rating organizations include:
A.M. Best

Fitch Ratings

Kroll Bond Rating Agency

Moody's

Standard & Poor's
Each rating company uses different standards and rating scales to give consumers insight into financially viable insurance companies. For example, A.M. Best uses a scale of A++ to D-, Fitch uses an AAA to D scale, and Moody's uses an Aaa to C scale. 
Companies in the best positions to meet their financial commitments are given higher ratings, while low ratings are given to companies with poor ability to meet financial obligations.
Before choosing an insurance company, check its ratings from multiple agencies, as ratings will vary. To use the agencies' sites, you will need to register and possibly pay a fee to see the ratings for your insurer. Some insurers may publicize their rating on their websites, but be aware that insurers may showcase their highest rating rather than the most recent one. 
You should also pay attention to press releases about downgrades in ratings and check the agency's reasoning behind the rate decrease. It's important to keep on top of insurance provider ratings so you can switch insurers as soon as possible. 
You may also want to keep an eye on financial stressors or economic and political factors that may impact the stability of your life insurance company. Change in political policy may change how your insurer does business, meaning they may need drastic restructuring to keep in business. This may be a risk you don't want to take and opt to switch life insurance companies.
How to Switch Life Insurance Companies
If you're thinking about switching life insurance companies for better rates or because you've seen a downgrade in its rating, there are a few things you need to keep in mind. 
Compare rates and coverage options of new insurers. Switching life insurance companies can be a great way to save money, but only if you're getting the right policy for your needs.

Check the rating agencies for your prospective company. It's not responsible to switch to a new insurance company with worse ratings or financial health than the one you're currently with.

Apply for a new policy. Ensure that your new policy is in place before canceling your old one, as there may be a lapse in coverage if you're not careful.

Cancel your old policy. Make sure to do this in writing, and keep a copy of the cancellation notice for your records.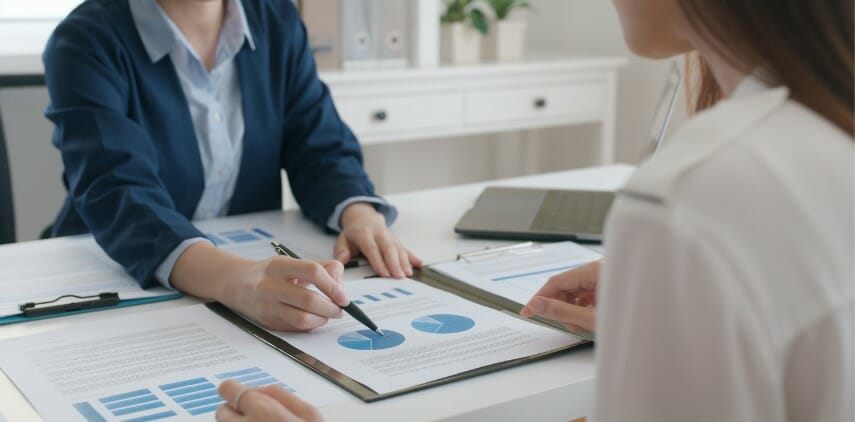 Protect Your Family with a Fully-Backed Life Insurance Policy
People buy life insurance for many reasons. Life insurance benefits can cover various expenses, such as everyday living expenses, funeral costs, or outstanding debts. People also purchase life insurance to replace lost income in the event of their death. 
For many families, one breadwinner's salary is not enough to cover all of the family's expenses. Life insurance benefits can help ensure that the family can maintain their current living standard in the event of the breadwinner's death.
The importance of a solvent life insurance policy for your family highlights the need to choose a trustworthy insurer and a policy protected by a state guaranty program.
Learn more about choosing the right life insurance policy and other financial tips at Finance is us. 
Disclaimer: All content on this site is information of a general nature and does not address the circumstances of any particular entity or individual, nor is the information a substitute for professional financial advice and services.